New to essential oils? Wanna try them out?
Then diffusing essential oils is one of the best and effective ways to kickstart your essential oil journey.
In this post, you will get 21 Best Beginner Friendly Essential Oil Combinations for Diffuser.
There are mainly four ways to use essential oils.
Diffuse
Inhale
Ingest
Topical
Suggested Read: Top 4 Ways To Use Essential Oils In Your Daily Life
Diffusing essential oils is one of the easiest ways to get all the benefits of essential oils.
Here are a couple of things you need to start diffusing essential oils.
1. Essential Oil Blends/ Recipes (6 to 12 drops of Oil)
Essential oil blends are simply combinations of different essential oils.
For example, blending Orange and Peppermint can help you stay focused.
2. Diffuser
To diffuse essential oils, you need a device called, diffuser.
You can easily get a diffuser from Amazon, starting at about $20. I'm using this Artnaturals Essential Oil Diffuser.
It is amazing and so perfect to use anywhere in your house. Plus it is super quiet.
For quick setup, watch this quick video. (it last less than 3 mins)
How to Use Essential Oil Combinations for Diffuser
Using essential oil blends(combinations) with diffuser is super simple.
Just put some water in the diffuser, add a few drops of essential oil blends, Plug it in, start it up, and voila.
You are a diffusing like a pro. It's easy as that.
For beginners, It is suggested to use only 4-6 drops of essential oils to 180ml of water.
And keep this number down to 2-4 drops of oil to 180ml water, if there are small babies in your household.
Once you become familiar with essential oils, you can go as up as 12 or 16 drops.
Must Read: 15+ Super Beneficial Essential Oil Life Hacks for Beginners
Best Essential Oil Combinations for Diffuser
There can be hundreds or even thousands of essential oil combinations for diffuser varies from different uses and benefits.
From Inflammation Relief to relaxation or improve your mood to sleep better, pain relief to cold and flu.
Here we bring you 21 Best and Beginner Friendly Essential Oil Combinations for Diffuser that can make your everyday life much easier.
1. Happy Blend
1 drops frankincense + 1 drops peppermint + 1 drops wild orange + 1 drops Lime
Suggested Read: 151 Healthy Habits That Will Transform Your Life
2. Bliss Blend
2 drops wild orange + 2 drops grapefruit + 1 drop lemon + 1 drop bergamot
3. Calming Blend
2 drops lavender + 2 drops lime + 2 drops mandarin
4. Deep Breathe
2 drops lemon + 2 drops lavender + 2 drops peppermint
5. Fresh Air Blend
2 drops Rosemary + 2 drops lemon + 1 drop lime
6. Headache Relief Blend

2 drops peppermint + 2 drops lavender + 1 drop eucalyptus + 1 drop rosemary
7. Odor Eliminator Blend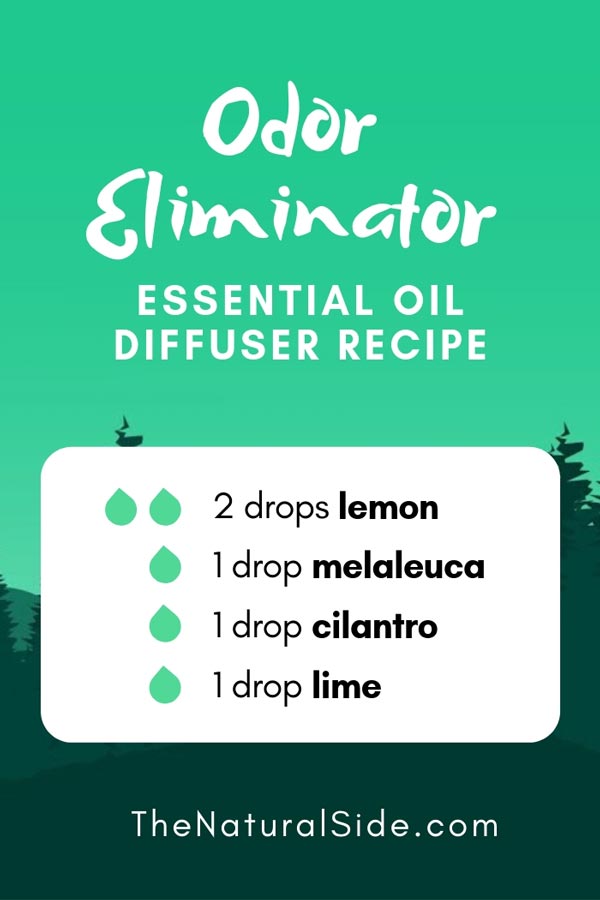 2 drops lemon + 1 drop melaleuca + 1 drop cilantro + 1 drop lime
8. Stay Focused Blend

3 drops wild orange + 3 drops peppermint
9. Tummy Relaxer Blend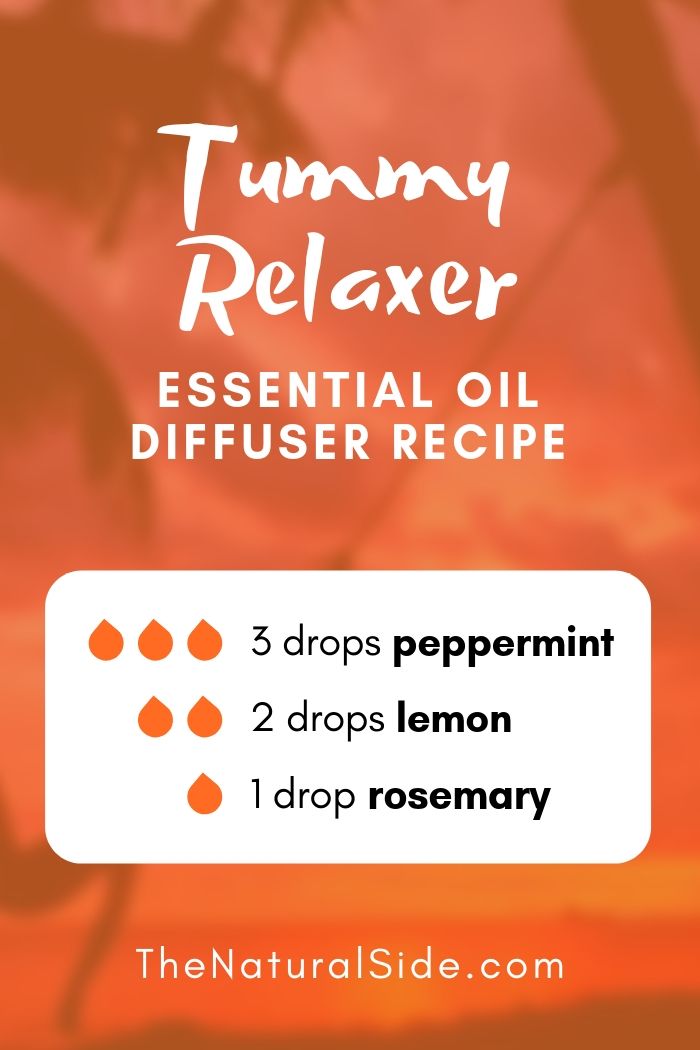 3 drops Peppermint + 2 drops Lemon + 1 drop Rosemary
10. Welcoming Blend
2 drops lavender + 2 drops lemon + 2 drops rosemary
11. Uplifting Blend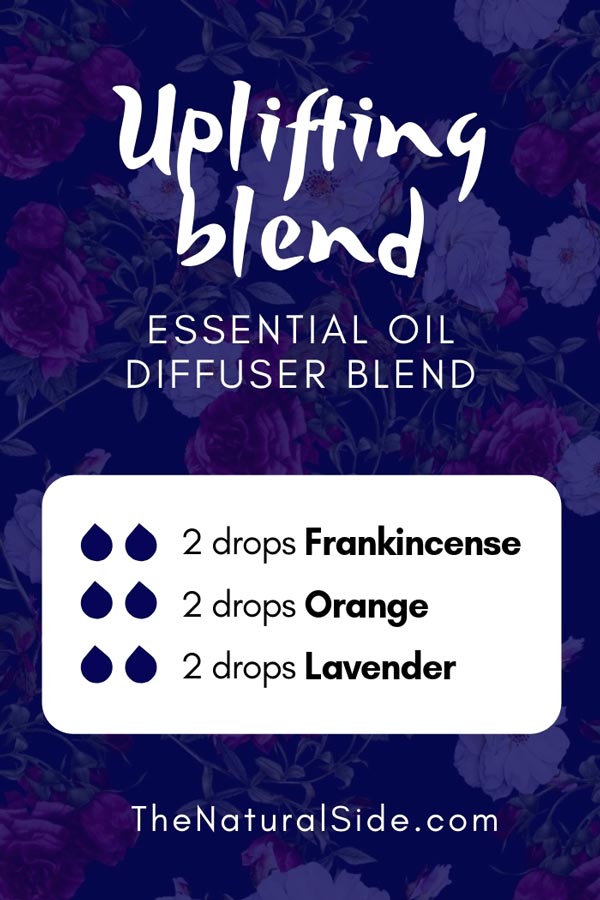 2 drops Frankincense + 2 drops Orange + 2 drops Lavender
12. Stress Away Blend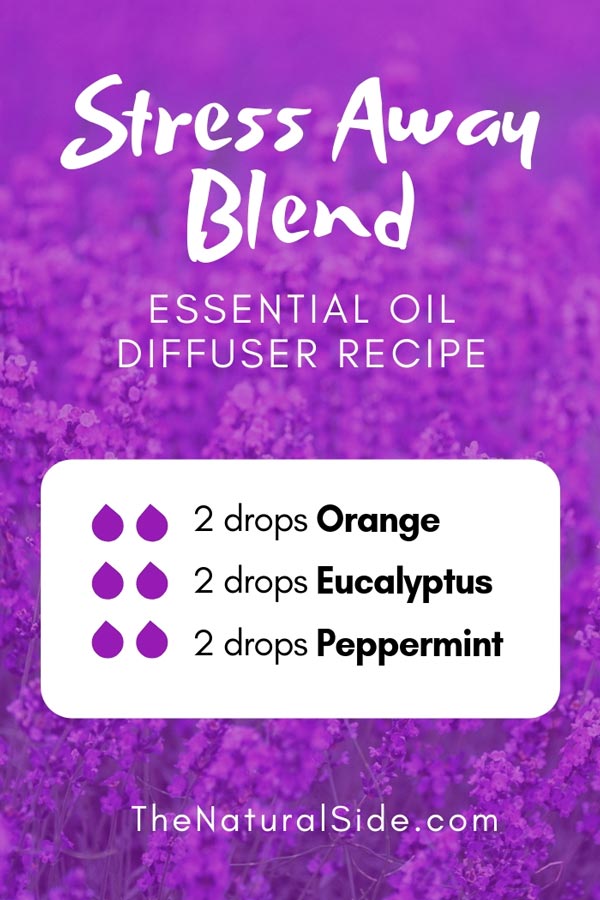 2 drops Orange + 2 drops Eucalyptus + 2 drops peppermint
Suggested Read:
Self Care Ideas: 101 Examples of Self Care Activities
17 Fun and Totally Doable Self Care Activities for Groups
13. Better Sleep Blend
2 drops valerian + 3 drops lavender + 2 drops Roman chamomile
Suggested Read:
69 Better Sleep Tips To Help You Sleep Like A Baby
15 Foods That Help You Sleep Through The Night
14. Romantic Diffuser Blend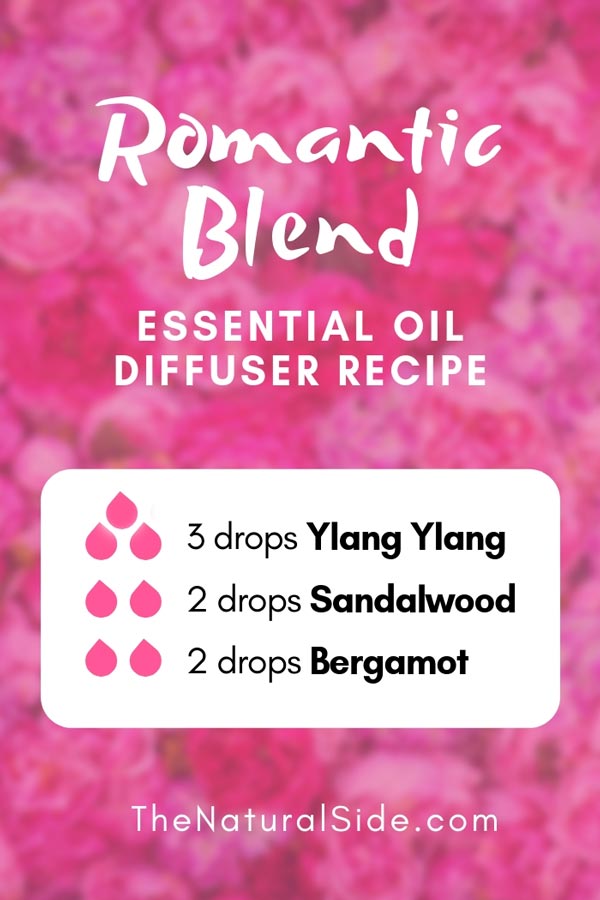 3 drops Ylang Ylang + 2 drops Sandalwood + 2 drops Bergamot
15. Immune Booster Blend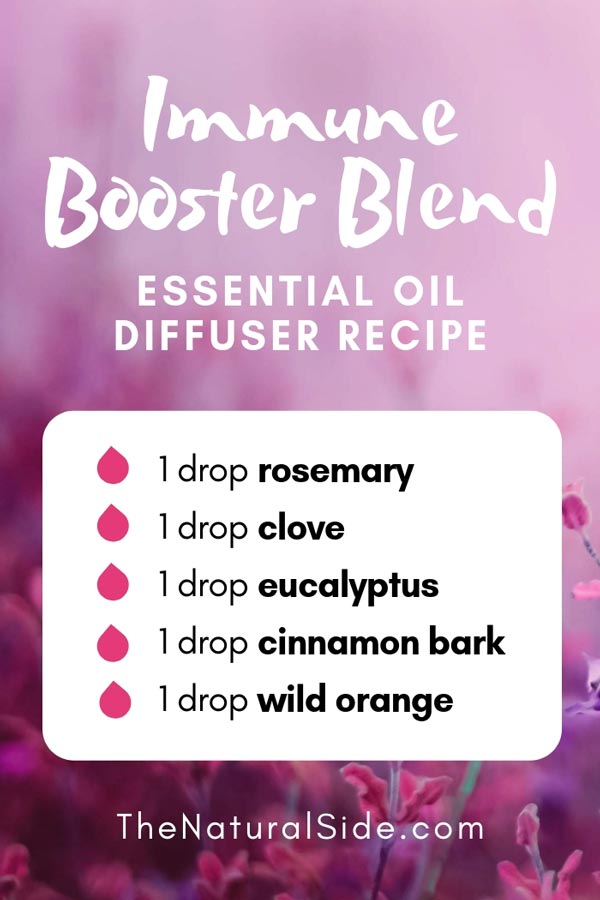 1 drop rosemary + 1 drop clove + 1 drop eucalyptus + 1 drop cinnamon bark + 1 drop wild orange
16. Energy Blend
2 drops wild orange + 2 drops frankincense + 2 drops cinnamon
Suggested Read: 10 Foods That Give You Energy Fast When You're Super Tired
17. Common Cold Relief Blend
5 drops rosemary + 4 drops eucalyptus + 4 drops peppermint + 3 drops cypress + 2 drops lemon
18. Bug Repellent Blend
1 drop lemongrass + 1 drop thyme + 1 drop eucalyptus + 1 drop basil
19. Bye Bye Insect Blend
2 drops Lemongrass + 1 drop Eucalyptus + 1 drop Basil + 1 drop Thyme
20. Germ Fighting Blend

2 drops Lemongrass + 2 drops Clove + 2 drops Tea Tree
21. Seasonal Discomfort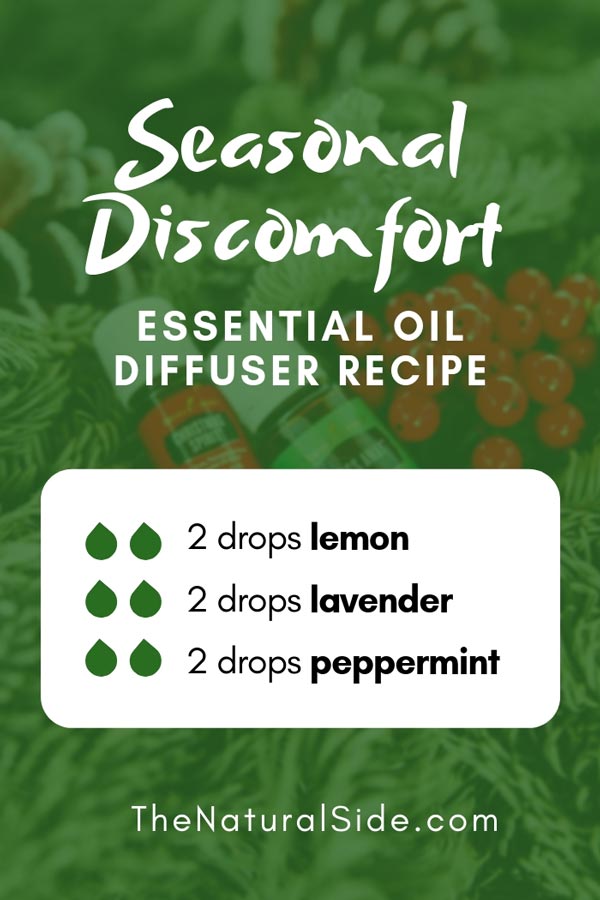 2 drops lemon + 2 drops lavender + 2 drops peppermint