Vegetarian Keto Diet: 23 Tasty Homemade Keto Snacks Ideas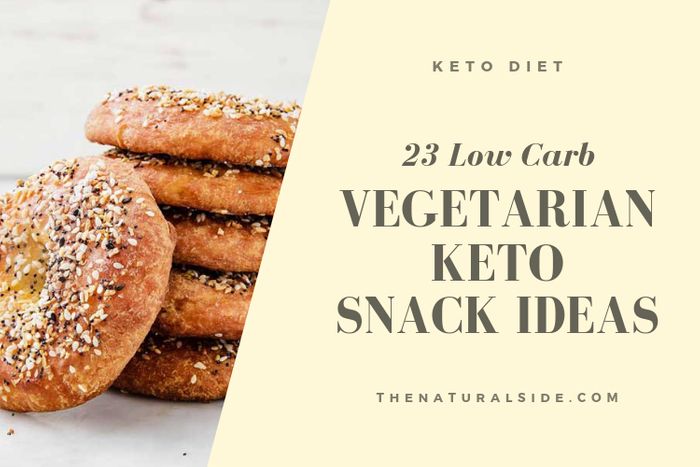 Looking for on-the-go keto snacks?
There are a huge variety of healthy and delicious keto snacks available from fat bombs to keto biscuits, nachos to muffins, chips to popcorn and so on.
But finding the right vegetarian keto snacks can be challenging for you.
In this post, we have put together the 23 best and vegetarian keto snacks to keep you satisfied all day long.
These vegetarian keto snacks are just what you need when you find yourself craving something delicious between meals, full of healthy fats, low in carbs and they're super delicious.
Please save this image on Pinterest to read it anytime!  🙂
23 Best Homemade Low Carb Keto Vegetarian Snacks
So are you ready for some tasty and nutritious keto snacks?
Enjoy this special recipe roundup of 23 delicious homemade keto diet-friendly snacks that are all vegetarian.
1. Everything Keto Bagels | Delish
2. Mini Pepper Nachos | AllDayIDreamAboutFood
3. Vegan Keto Bread Rolls | RealBalanced
4. Chili Lime Cauliflower "Popcorn" | FoodiewithFamily
5. Baked Egg Avocado Boats | Delish
6. Low Carb Pizza Bomb Bites | KetoVegetarianRecipes
7. Pepperoni Pizza Cups | ASpicyPerspective
8. Mini Pizza Muffins | AllDayIDreamAboutFood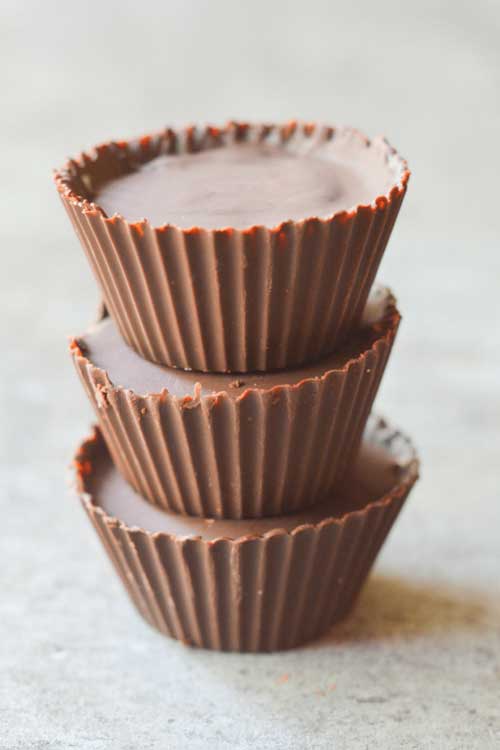 9. Keto Peanut Butter Cheesecake Bites | HeyKetoMama
10. Keto Shamrock Shake Bites | RealBalanced
11. Keto Cheetos | MyOregonKitchen
15. Garlic Dill Baked Cucumber Chips | PeaceLoveAndLowCarb
16. Keto Lemon PoppySeed Muffins | RealBalanced
17. Spinach & Feta Mini Quiche | KetoVegetarianRecipes
18. Salt and Vinegar Zucchini Chips | SugarFreeMom
19. Cheesy Cauli Bread | Delish
20. Low Carb Everything Crackers | LowCarbDelish
21. Low Carb Broccoli and Cheese Fritters | Ruled.me
22. Keto Jalapeno Cups | KetoVegetarianRecipes
23. Best Ever Guacamole | DownShiftology
If you like these healthy recipes, please share this post on Pinterest!
And if you want more Keto Recipe Ideas and Keto Diet tips and tricks, make sure to follow our Keto Board on Pinterest!