Want more happiness? The answer is gratitude.
Gratitude is one of the powerful positive emotions.
The benefits of being grateful are nearly endless.
A life cultivated with the attitude of gratitude is linked to happiness, healing, and mindfulness.
It brings more joy, better health, increased productivity, deeper relationships and ultimate satisfaction with life.
In this post, you will find a collection of wise and positive gratitude quotes that will inspire you to practice gratitude.
Gratitude is the way of happiness, a happiness that boosts your overall sense of well-being.
Gratitude is not just about giving thanks to someone, it's about yourself. It's about your happiness that connected with gratitude.
Happiness doesn't come from the outside, it starts with your attitude of being grateful for what you have.
So put the gratitude in your heart, and step forward in this journey.
"Through the eyes of gratitude, everything is a miracle." – Mary Davis
You'll feel, you can make a big difference in your life.
See these 25 thoughtful and inspirational gratitude quotes that will help you to double your happiness.
Pin this image to read later! 🙂
25 Gratitude Quotes for Happiness, Healing, and Mindfulness
"Gratitude is when memory is stored in the heart and not in the mind."
– Lionel Hampton
"The best way to show my gratitude is to accept everything, even my problems, with joy."
– Mother Teresa
"Let gratitude be the pillow upon which you kneel to say your nightly prayer. And let faith be the bridge you build to overcome evil and welcome good."
– Maya Angelou
"The way to develop the best that is in a person is by appreciation and encouragement."
– Charles Schwab
"It's not happiness that brings us gratitude, it's gratitude that brings us happiness"
– Unknown
"Gratitude and attitude are not challenges; they are choices."
– Robert Braathe
"Gratitude can transform common days into thanksgivings, turn routine jobs into joy, and change ordinary opportunities into blessings."
– Win Arthur Ward
"Small seeds of Gratitude will produce a harvest of Hope."
– Unknown
"Wear gratitude like a cloak and it will feed every corner of your life."
– Rumi
"Let us be grateful to people who make us happy, they are the charming gardeners who make our souls blossom."
– Marcel Proust
"Gratitude is a currency that we can mint for ourselves, and spend without fear of bankruptcy."
– Fred De Witt Van Amburgh
"Gratitude is the healthiest of all human emotions. The more you express gratitude for what you have, the more likely you will have even more to express gratitude for."
– Zig Ziglar
"Talent is God-given. Be humble. Fame is man-given. Be grateful. The conceit is self-given. Be careful."
– John Wooden
"I work very hard, and I play very hard. I'm grateful for life. And I live it – I believe life loves the liver of it. I live it."
– Maya Angelou
"Life is not over because you have diabetes. Make the most of what you have, be grateful."
– Dale Evans
"It's not possible to experience constant euphoria, but if you're grateful, you can find happiness in everything."
– Pharrell Williams
"Gratitude is more of a compliment to yourself than someone else."
– Raheel Farooq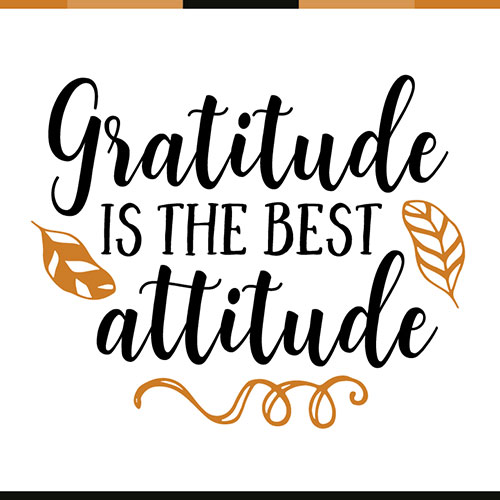 "The real gift of gratitude is that the more grateful you are, the more present you become."
– Robert Holden
"Feeling gratitude and not expressing it is like wrapping a present and not giving it."
– William Arthur Ward
"I was complaining that I had no shoes until I met a man who had no feet."
– Confucius
"If you want to turn your life around, try thankfulness. It will change your life mightily."
– Gerald Good
"Whatever life throws at me I'll take it and be grateful for it as well."
– Tom Felton
"Be grateful for what you have, and work hard for what you don't have."
– Unknown
"Gratitude is the fairest blossom which springs from the soul."
– Henry Ward Beecher
Share this to help others awaken! 🙂